Buying from zero waste makeup brands rather than from conventional makeup are bound to be better for you and the planet. Most makeup found in high street shops or your local mall is filled with all kinds of questionable ingredients; preservatives, chemicals and stuff that you would be better off without. But we are starting to see real alternatives to popular beauty brands that are kind to our bodies, the planet and produce zero waste. 
This site contains affiliate links
Zero Waste Makeup Brands. Our Top Picks
Even though today's commercial makeup has moved on from the poisonous concoctions that our ancestors cooked up in the name of beauty. Some of which contained mercury, arsenic and led – yes Queen Elizabeth I and her generation of women most likely suffered from heavy metals poisoning thanks to their beauty routines. If you'd like to learn more about the bizarre beauty routines of the women who came before us you can read more here.
Chemicals in Makeup
Today there is no need for modern-day women to suffer at the hands of beauty gimmicks, although I'm sure we'll end up falling for one or two at some point. Unfortunately, even though we've progressed massively, cosmetic ingredients aren't as rigorously tested as pharmaceuticals for example. This means that we are often the guinea pigs in the long term.
Even though there are still chemicals lurking in our beauty potions, we are one of the luckiest generations yet, as we know more about harmful ingredients in cosmetics than any generation of women who came before us!
This page is a celebration of modern life and the wealth of knowledge we have readily available to assess what is good for us and what is not. Yes, the water can still be murky at times, but it's the clearest it's ever been.
When looking at planet and people-friendly makeup, we'll consider all aspects of environmental impact; packaging and waste, ingredients, sourcing and animal testing. It's not just about buying from zero waste makeup brands. As always we'll cast our net a little wider to avoid buying from greenwashed brands who don't go the extra mile towards sustainable business practices and is zero waste.
A Zero Waste Makeup Philosophy
Following a low to zero waste philosophy, please use up all your existing products before gradually replacing them with more environmentally friendly brands such as the ones listed below.
Just replacing what you have with eco-friendly options in one go will mean that you will be adding your old product to landfill, which we definitely don't recommend!
Reducing the Size of your Makeup Bag
When it comes to reducing environmental impact in your life and pursuing zero waste living, less is always more. The same applies to makeup.
Throughout the years I have noticed that I only use a small amount of the makeup in my cosmetics bag. So to keep your routine lean coordinate and choose colour pallets wisely. Think of your wardrobe and colours that will complement your favourite outfits. There is no reason why you can't mix makeup colours from your favourite zero waste makeup brands either.
So just like the principles of a capsule wardrobe, you can make your makeup go further by knowing which colours can be blended together and which colours go with your complexion to extend their use and reduce waste.
Start your zero waste makeup and beauty routine with a solid base such as luxury DIY facial oil. This allows your makeup to "sit" better on your skin. You can also use an oil such as Coconut or Jojoba as a makeup remover as oils are great at getting rid of panda eyes at the end of the day.
Although we can't guarantee all the packaging involved in online ordering, the brands listed are low to zero waste options that are more sustainable than the average high-street option.
Our List of Zero Waste Makeup Brands to Try
Zao Organic Zero Waste Makeup
Zao is an eco-luxury zero waste makeup brand made in Italy and France. Their products are 100% natural, toxin-free, cruelty-free, organic and vegan.
They focus on sustainable and low carbon practices. Their packaging is refillable and made from bamboo, giving a sense of eco-style and durable zero waste elegance. We do like that you can buy refills!
Some of their products contain palm oil derived ingredients. But we're assured that these are all sustainably sourced and not responsible for deforestation.
Zao is available in most countries, find their website links below:
---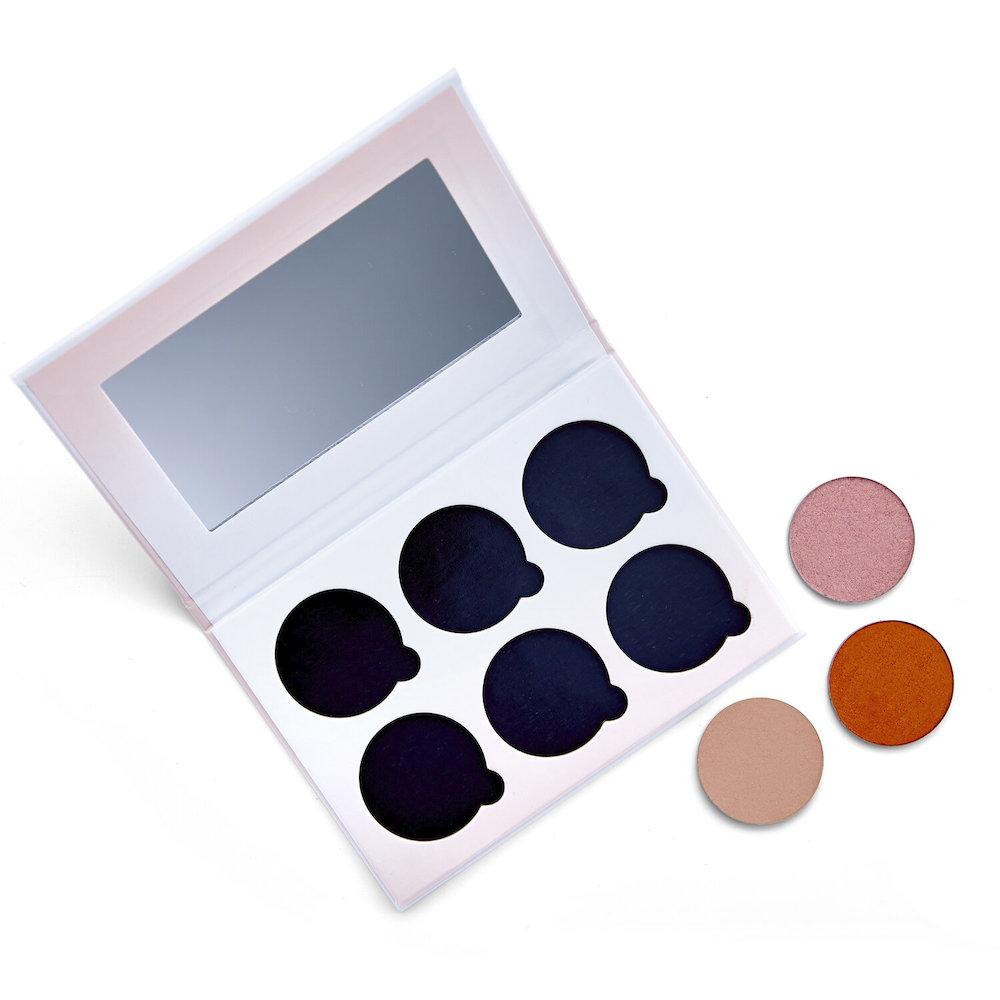 Nicmac Beauty
Nicmac is a small UK based brand started by founder Nicola who was as frustrated as we are with the use of plastic packaging in the beauty industry.
What we love about Nicmac is that you can mix and match your palette so that you don't end up with shades you don't use (yes we've all been there right?).
The packaging is plastic-free and zero waste, the products are vegan and earth-friendly. This company is small so they don't have all the certifications that the bigger brands have. But I'm sure that will come with time.
We couldn't see palm oil as an ingredient in the shadows. The shades are all quite shimmery so perhaps not ideal if you are worried about hiding fine lines.
---
All Earth Mineral Cosmetics
All Earth (formerly called Angel Face) was started by makeup artist Julie Wiezcorek and natural skincare expert Guy Hanson.
Julie and Guy combined their expertise to create a range of natural mineral zero waste makeup which is durable and gentle on the skin.
From the outset they've made sure that all products are available in plastic-free and biodegradable refills, making it an earth-friendly zero waste range.
Their products are animal-friendly, vegan friendly and cruelty-free. They do offer return by post-TerraCycle. They also have pots for life that can be refilled with their 100% biodegradable and recyclable refills. I'm still not convinced with TerraCycle as it's really hard to find drop-off locations. However, they do offer recycling by post which makes it much easier to return packaging for recycling.
---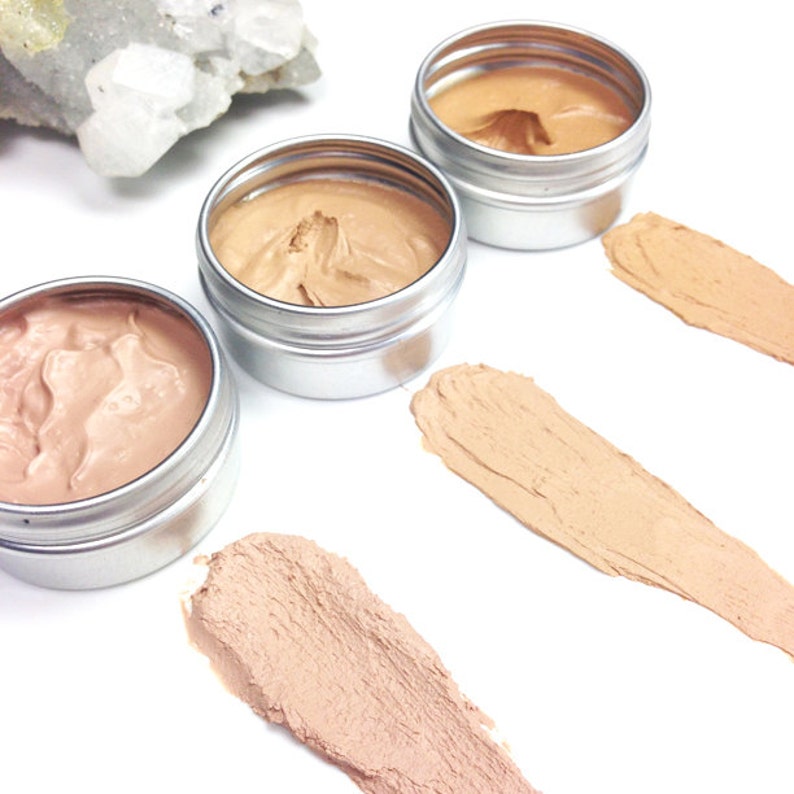 Dirty Hippie Cosmetics
Dirty Hippie is one of the more well known zero waste cosmetics brands, especially to those in Australia. They are a family run business who produces hand-made cosmetics down under.
Their ingredients are non toxic, sustainably sourced, vegan and cruelty free. When it comes to packaging they offer eco-freindly and refillable packaging with a recycling return service to folks in Australia.
Some of their products contain ingredients that use palm oil as part of the production process, but they are currently sourcing alternative options.
Get Dirty Hippie from Etsy in the UK or dirtyhippiecosmetics.com.au if you're in Australia.
---
Elate – Zero Waste Makeup
Elate is a Canadian company and part of the conscious beauty movement. Their packaging is around 75% waste-free as some products of their liquid products contain recyclable plastic, but they are committed to becoming 100% plastic-free and zero waste.
All products are cruelty-free certified, 100% vegan and gluten-free so safe for use by those who have celiac disease. The ingredients are 75% organic with a focus on fair trade.
They do seem to use palm oil, but it's been sustainably sourced and supplied by RSPO certified suppliers.
Find them at elatebeauty.com
---

Inika Organic
Inika is an Australian based company that has been around since 2006. Their products are 100% vegan, 100% halaal, certified organic and cruelty-free. Their packaging is made from sugarcane and claimed to be 100% biodegradable and fossil fuel derivative-free. Some products contain palm oil but these are ethically sourced.
The company has won a horde of awards and also has a skincare range, which follows the same credentials as above.
Find them at www.inikaorganic.com or in the UK you can buy from www.biggreensmile.com
---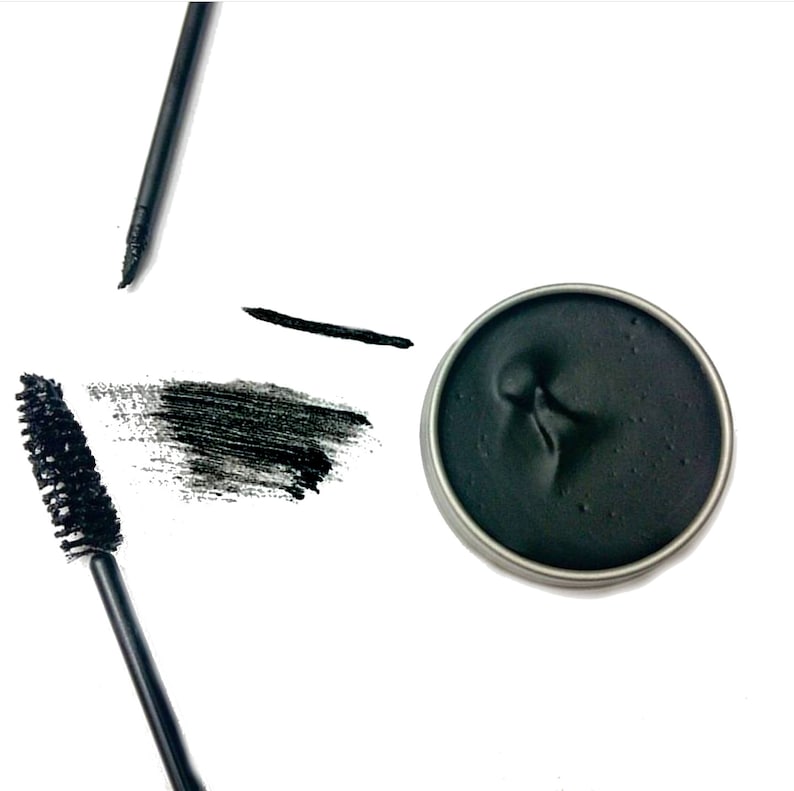 Clean-Faced Cosmetics
Clean-Faced is a small handmade cosmetics brand who sell on Etsy based out of Michigan in the US. Their products are mostly organic, however, as they are still small it doesn't appear to be certified organic. They don't test on animals, are 100% vegan and products are handmade by the owner Laura. Orders take roughly 2 weeks to process, but it's made on-demand so completely understandable in that respect.
They're pricing is very reasonable and have been trading on Etsy since 2014, have a 5-star rating and offer a refill service.
Find their shop on Etsy
---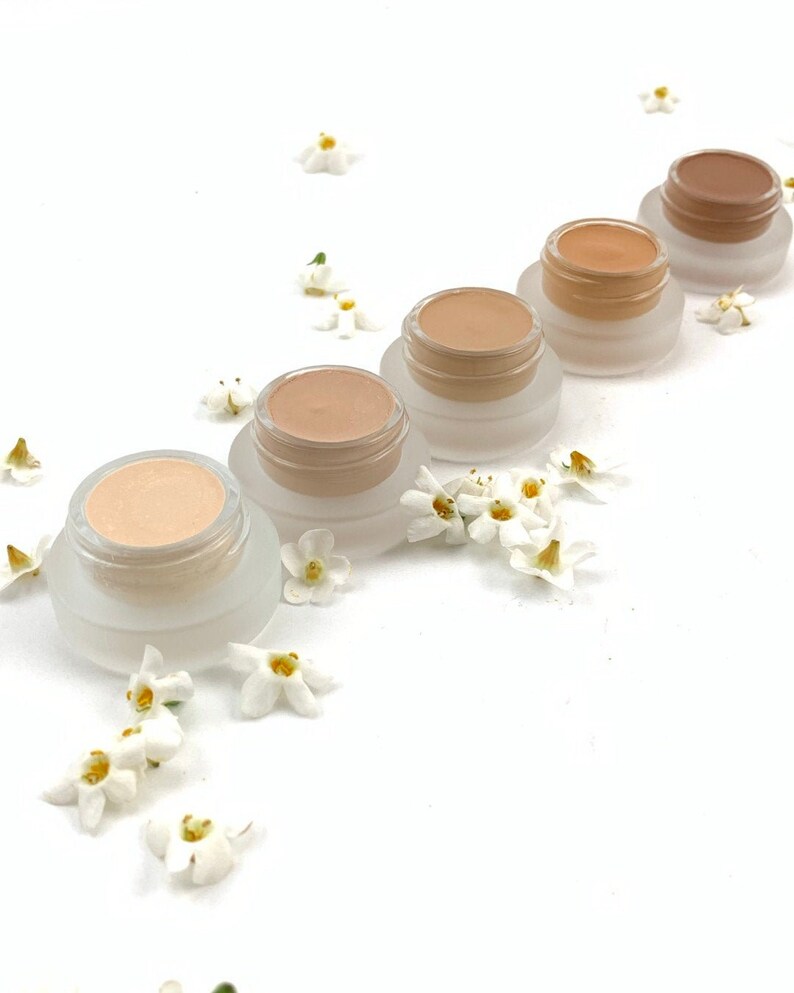 Dab Herb Makeup
This is another small handmade brand sold on Etsy that is definitely worth the attention. Dab Herb products are mineral-based, using certified organic plant pigments and colouring that promote healthier lashes, brows and skin.
Products don't contain chemical ingredients so you may need to re-apply some products throughout the day; long-wear products are usually long-lasting because of the chemicals it contains. The company is small in super approachable so if you've got a question you can send them an email directly, which is always encouraging. They are organic, cruelty-free, vegan, fair trade and sustainable!
Find their shop on Etsy here
---
Love the Planet Makeup
Love the Planet started as a UK based kitchen operation in 2002 and has rapidly grown to a well know zero-waste brand. They do not use palm oil in their products or parabens, they are vegan and cruelty-free.
Love the Planet is truly committed to the health of the planet and their customers, which we appreciate muchly! Their range doesn't end with makeup they also carry 100% natural deodorant.
Find them at lovetheplanet.co.uk
---
Āether Beauty
Founded in 2018 in the US, Āether is a relatively new brand but definitely don't lack experience as founder Tiila Abbitt worked in product development for Sephora for many years. Abbitt wanted to create an ethically-sustainable brand that goes beyond formulation. She proactively manages the brand's eco-footprint throughout the production process.
Ingredients are ethically and sustainably sourced, vegan and cruelty-free. Some of their products include sustainably sourced palm oil and packaging is zero waste and/or recyclable.
If you love crystals then this brand is definitely for you as they infuse their shadows with crystals. The only downside here is that they have a limited range, but keep an eye out as they are bound to expand in future. We wouldn't recommend shimmer if you are concerned with fine lines and wrinkles as it tends to highlight creases.
---
Vapour Beauty
Vapour offers lean beauty from the free-spirited, eco-friendly lifestyle of Taos, New Mexico. They use plant-based formulas and are passionate about using pure ingredients that promote health and sustainability.
Their packaging isn't exactly zero waste as with some of the other brands listed as it contains plastic, however, they do offer a recycling programme through TerraCycle where you can return the packaging back to them via post. They will reward you with $15 if you send 4 containers back at a time. As mentioned above finding a TerraCycle drop-off location can be painful, however, they also offer recycling by post which makes it much easier to return packaging for recycling.
Vapour products are cruelty-free, but they do use beeswax in some products. They also use palm oil derived ingredients and don't explicitly state how it's sourced but they seem to care about organic farming and sustainable sourcing overall so we'll give them the benefit of the doubt here.
---
Antonym Cosmetics
Antonym is a USA based company who manufactures both in the USA and Europe, so if you're in the EU and worried about products being flown over from the USA, you need not worry with Antonym.
Their products are Ecocert organic and cruelty-free. The majority of their products are vegan, but they do use beeswax in their lipsticks – so you might want to avoid those if you're strictly vegan. Their packaging is made from Bamboo, but they don't seem to offer a zero-waste refill or recycling option.
Antonym lists palm oil on the ingredients list of some of their products, but being Ecocert certified these are assumed to be from sustainable sources.
Closing Thoughts on Zero Waste Makeup Brands
We love that there is an ever-growing list of zero waste makeup brands popping up and we're excited to see what's next. Packaging is forever improving and ingredients lists are evolving. No doubt, we'll have lots of new brands to add to this list over the next few years. Feel free to add your favourites in the comments below.